Drugs for the Treatment of Erectile Dysfunction
Drugs for the Treatment of Erectile Dysfunction
Erectile dysfunction (ED) is a common problem that affects millions of men around the world. In the US alone, it is estimated that 18 million men suffer from ED.Fortunately, there are a number of effective treatments available, including generic erectile dysfunction medicine.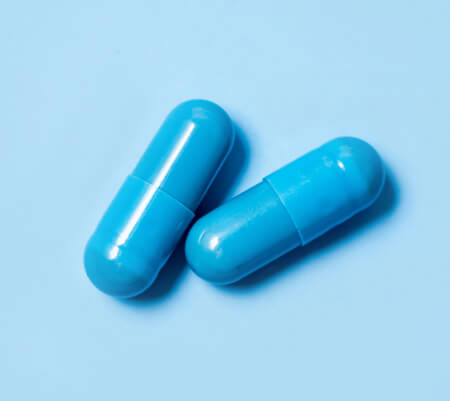 Generic drugs are copies of brand-name drugs that have the same active ingredient but are typically much cheaper. In the case of ED drugs, generic sildenafil and generic tadalafil are the two most common generic drugs used to treat ED. These drugs work by relaxing blood vessels and increasing blood flow to the penis, resulting in an erection.
Viagra and Cialis are the two most well-known brand-name ED drugs. However, both of these drugs are now available in generic form in many countries, including Canada and the US. Generic viagra and generic cialis cost about 50-60% less than their brand-name equivalents.
If you suffer from erectile dysfunction, talk to your doctor about whether generic erectile dysfunction medicine could be a good option for you.
The Main Types of ED Drugs and How They Work
The effect of drugs for the treatment of erectile dysfunction is aimed at maintaining the maximum concentration of cyclic guanosine monophosphate (cGMP) in the blood: a substance that causes relaxation of the smooth muscles of the penis, which leads to blood filling of the cavernous bodies — the main condition for a high-quality erection.
There are three main drugs used in various forms of ED:
Viagra. The active ingredient is sildenafil. Slows down the decay of cGMP for up to 3-4 hours.
Cialis. The active ingredient is tadalafil. Slows down the decay of cGMP for up to 18-36 hours.
Tadapox. A combination of tadalafil and dapoxetine. Slows down the decay of cGMP for up to 18 hours.
It is easy to notice that the drugs of this group do not eliminate the root cause of erectile dysfunction. Their main task is to restore a full erection in situations where the treatment of the underlying disease requires prolonged therapy or when a complete cure is impossible in principle.
Use Recommendations
The drugs listed above are recommended for resistant forms of ED caused by cardiovascular, endocrinological or neurological diseases:
Arterial hypertension;
coronary heart disease;
atherosclerosis;
diabetes mellitus;
thyroid dysfunction;
inflammation of the prostate gland;
inflammation of the urethra;
obesity;
neurological disorders.
The target group of patients is men over 40 years old. However, there is evidence of the expediency of taking erection stimulants by women during menopause to exacerbate sexual sensitivity.
When Not to Take ED Medications
Erection stimulants should not be taken in situations where erection problems are caused by organic causes: injuries to the groin or pelvis, Peyronie's disease, cavernous fibrosis, etc.
In addition, each drug has its own list of contraindications, which must be read before using the drug.
Generic Drugs for the Treatment of ED
Branded ED drugs (Viagra, Levitra, Cialis) have one significant drawback: the high cost, which makes their regular use financially burdensome.
Generics help solve this problem: complete analogues of original drugs made using identical technology and containing the same active ingredient, while purchasing generic ED drugs online has only become easier.
Among the most well — known generic drugs for the treatment of ED are:
Sildenafil — generic Viagra;
Tadalafil — generic Cialis;
Vardenafil is a generic Levitra.
Benefits of Generics
Low cost: since the drug no longer needs to be imported, it can be produced by national pharmaceutical companies and sold without a brand mark-up. On average, generics are 4-5 times cheaper than the original.
An equivalent result: generics use the same active substance, and therefore their therapeutic effect is similar to the original. Sometimes generics are even superior in quality to original drugs, as manufacturers improve the composition of excipients.
Convenience of choice: as a rule, generics differ in a more extensive assortment by the number of tablets in the package, and sometimes by dosage.
3 Tips on How to Ensure the Maximum Effect of ED Drugs
Do not exceed the recommended dosage — this will lead to the development of side effects and deterioration of well-being.
It is important to remember that the full effect of cGMP decay inhibitors occurs only after 3-4 consecutive doses of the drug.
Fatty foods slow down the action of erection stimulants, which can affect the desired result.
Impotence has long ceased to be considered the finale of a happy life for men. Effective treatment of erectile dysfunction exists — you just need to use it.
Customers also loved