Generic Revatio (Sildenafil Citrate)
Generic Revatio (Sildenafil Citrate)
Revatio is a medical drug used to treat pulmonary arterial hypertension (PAH). The active ingredient of Revatio is sildenafil citrate — a drug that has a relaxing effect on the pulmonary vessels, which contributes to their expansion and leads to a decrease in blood pressure.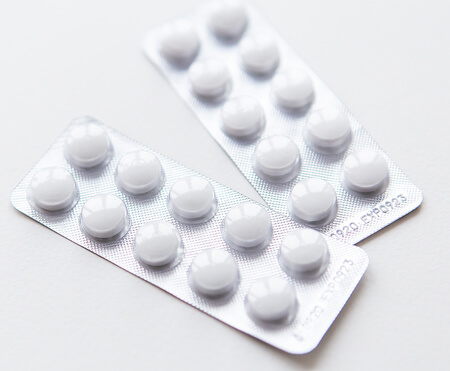 The property of sildenafil to improve the physical condition of patients with PAH was discovered in 1989, and in 1998 it was approved for clinical use as part of PAH complex therapy.
Revatio vs Viagra
Revatio and Viagra have the same chemical composition and have the same effect on smooth muscles. At the same time, generally Revatio is not used for the treatment of erectile dysfunction and impotence due to the lower dosage of the active substance: Revatio contains only 20 mg of sildenafil, while Viagra is available in dosages of 25, 50 and 100 mg.
For this reason, Revatio should not be considered as an analogue or substitute for Viagra, since its stimulating effect is not sufficiently pronounced to achieve a high-quality erection sufficient to perform a full-fledged sexual intercourse.
Pharmacological Properties of Revatio
What Is Revatio For?
Revatio is used for the treatment of pulmonary arterial hypertension in order to increase resistance to physical exertion and slow down the clinical deterioration of patients.
How Revatio Works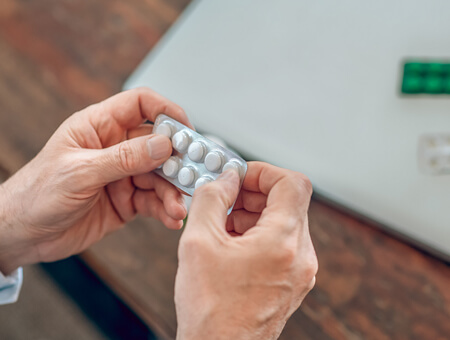 The mechanism of action of the drug is based on the ability of sildenafil to slow down the process of decomposition of cyclic guanosine monophosphate (cGMP): a biological compound from the group of nucleotides that causes relaxation of smooth muscle cells of pulmonary vessels, which leads to their expansion and more intensive blood supply.
A noticeable increase in resistance to physical stress is noted on average after 25-30 days of systemic administration of the drug.
Who Is Revatio For?
The target category is patients with PAH of functional class I-II according to the WHO classification.
Revatio Price Information
There are many reasons why it is better to order generics from Canadian pharmacies. First, the prices for generic Revatio are much lower in Canada than they are in the USA. In addition, many Canadian pharmacies, including ours, offer great shipping options and other bonuses for regular customers. In our Catalogue, you can also check the cost per pill and choose an optimal variant that suits your needs.
When you order the Revatio generic online from our Canadian Pharmacy, you can be sure that you are getting a high-quality product at a fraction of the cost. So if you are looking for a way to save money on your medication, be sure to check out the rest of our online store.
How to Use Revatio
Dosage
The drug is taken 1 tablet 20 mg 3 times a day at intervals of 4-6 hours, regardless of food intake.
The maximum permissible daily dose of Revatio is 60 mg (3 tablets).
In cases of poor tolerability, especially in patients with kidney and liver diseases, Revatio is taken 1 tablet 2 times a day.
Revatio Contraindications
Severe forms of hepatic diseases or arterial hypotension.
Veno-occlusive lung disease.
Previously suffered a myocardial infarction or stroke.
Diseases of the ocular retina or loss of vision in one eye.
The drug should be taken with caution in the following cases:
Anatomical deformities of the penis (Peyronie's disease, cavernous fibrosis);
Diseases that increase the risk of priapism (blood leukemia, multiple myeloma, sickle cell anemia);
Stomach and duodenal ulcer in the acute stage;
Blood clotting disorders of any etiology;
Cardiovascular diseases;
Pregnancy and the period of breastfeeding.
Revatio Side Effects
With a probability of >1%, headaches, joint and back pain, hyperemia, vertigo, alopecia, skin rash, hemorrhoids, dyspepsia, gastritis, gastroesophageal reflux disease, gastroenteritis, bloating, diarrhea, dry mouth, night sweats, retinal hemorrhage, visual and auditory disorders, sinusitis may occur, panniculitis, anemia, limb edema, insomnia, anxiety, gynecomastia, priapism.
Overdose
If the maximum single / daily dose is exceeded, headache, dizziness, flushing, nasal congestion, dyspepsia, and visual disorders may occur.
Treatment: symptomatic. Hemodialysis in case of overdose with sildenafil is not carried out due to its ineffectiveness for removing the drug from the body.
Revatio Interactions
It is strictly forbidden to take Revatio simultaneously with the following groups of drugs:
Alpha-blockers: Vasobral, Tolazoline, Phentolamine, etc.
Organic nitrates: Nitroglycerin, Nitromint, Nitroject.
CYP3A4 inhibitors: Verapamil, Dexamethasone, Ritonavir, etc.
PDE5 inhibitors: Vardenafil, Tadalafil.
Nitric oxide donors: Molsidomine, Sodium Nitroprusside.
Remedies for the treatment of ED: Viagra, Levitra, Cialis.
Combining Revatio with the following drugs also requires caution:
Bosentan: due to the unpredictability of changes in blood pressure.
Drugs for the treatment of hypertension such as Amlodipine, Bisoprolol, Carvedilol, etc.
Antifungal drugs: Itraconazole, Ketoconazole, etc.
Special Instructions and Precautions
The expediency of using Revatio for the treatment of PAH III-IV functional class is left to the discretion of the attending physician in each case.
Postponement of clinical deterioration in PAH is achieved under the condition of combined administration of Revatio and Epoprostenol.
Grapefruit and grapefruit juice can reduce the effectiveness of the drug.
Correction of the daily dosage for elderly patients (over 65 years of age) not required.
The effectiveness of Revatio can be increased if the drug is always taken at the same time.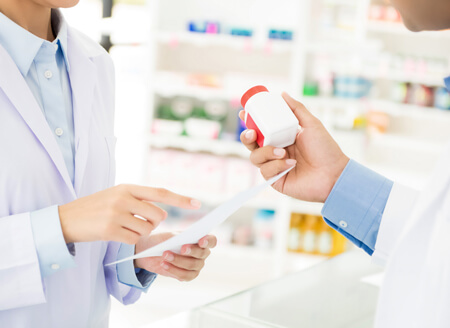 FAQ
What if I missed the dose of Revatio?
Take the missed dose as soon as possible, and then return to the previous schedule of taking the drug. If the time has already come for taking the next dose, then you need to skip the forgotten dose and continue taking Revatio according to the usual scheme. Under no circumstances should you take a double dose of the drug to avoid complications or side effects.
Is it possible to use Revatio for the treatment of erectile dysfunction?
There are no direct contraindications for such use of the drug, however, due to the very low dosage of sildenafil, the stimulating effect will be extremely insignificant.
Is it possible to give Revatio to children?
PAH therapy in pediatric patients with the use of sildenafil is allowed subject to individual correction of the daily and single dosage of the drug, taking into account the body weight and severity of the patient's disease.
Is it possible to take Revatio during pregnancy?
Only in cases where the expected effectiveness of treatment significantly exceeds the possible negative effect of the drug on the embryo. Whatever the case may be, your attending physician should assess these risks.
Can patients with hypersensitivity to sildenafil take Revatio instead of Viagra?
We recommend discussing this issue in detail with your personal health specialist.
Customers also loved